How my Relationship Reboot Program works
This is a structured program. During our first and second sessions I will interact closely with you as we define the nature of your relationship challenge. We don't necessarily have to spend a lot of time dwelling on your childhood although some information on that may be helpful.
It's true that sometimes the issue that bothers a Couple is only a symptom of something deeper, but not always. I will help you figure that out and together we will determine exactly what is causing the bothersome issue.
Assessment
Next I will use the focused assessments that I have personally developed over the last 20 years as a Couples Therapist. These assessments create a laser like clarity that will help reveal to us the background patterns that are driving your emotional discomfort.
Using gentle, easy to answer assessments allows me to be efficient with both your time and money. I know that Couples have already tried everything they can think of before they feel compelled to seek counseling and I am sensitive to that. I understand the urgency for Couples to get out of pain and onto a better path together.
Using the assessments, my intuition and our conversations I will be able to ferret out the bad patterns and the dynamics they fuel, both obvious and the ones that are more subtle.
We will map out the patterns and break them down so that they can be managed differently or changed entirely.
Achievable goals
Next we can choose achievable goals for the improvement of your marriage or relationship. I will make suggestions and I will also honor your choice for what you want to work on. Once relationship goals are set I will help you break them down into manageable sections so that you are primed for success. I will interact with you on this to make sure that the goal is doable for you and your temperament. My aim is to generate solutions that are customized for your particular style and temperament as Individuals and as a Couple.
Reaching new levels
During the next part of the Relationship Reboot Program I will make all of my skills available to you to ease tensions, improve communication and help solve problems together. I'll help you stabilize these new behaviors with each other. We can use our agreed upon goals to measure our success.
I will guide, support and help you take your relationship to a new and better level.
If this approach would benefit you send me an email and let's see how I can help you.
Email is the best way to reach me.
I look forward to hearing from you.
Warm regards,
Laressa Desmond PhD
CPC CA LMFT
The Relationship Reboot Program is something additional that I offer for clients who want a more structured approach than normal Couples Therapy or Marriage Counseling. It is usually a 3 month program of once a week sessions, but length can be shorter or longer as needed by clients.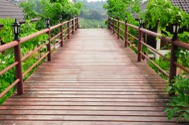 Exclusive discount for video sessions