Relationship Coaching vs Couples Therapy
While these two systems have their roots in the same need ~ improving your relationship ~ there is a subtle difference in how this is achieved.
Couples Therapy has a softer emotional focus, deals with underlying personal dynamics and usually encompasses healing emotional damage before progressing forward and learning new skills. Couples in love often hurt and disappoint each other and this needs to be addressed.
Life Coaching for Couples is more strategic about defining your relationship challenges and generating solutions in the here and now. Goals are agreed upon and progress is measured. While emotions are always welcome, there is less focus on them in the coaching session.
Both systems will provide you with tools for better communication, smoother conflict resolution and enhanced intimacy.
After gaining my psychology degree and building my practice I attended the prestigious College for Executive Coaching in Santa Barbara where I trained for and received my degree as a Certified Professional Coach.
I use Life Coaching for Couples in situations where a couple may express disinterest in traditional Couples Therapy.
Depending on the uniqueness of the couple and the issues presented I may use a hybrid approach blending both coaching and therapy.
If you are curious to know more email me with some details about your situation and I can explain further.
Email is the best way to reach me
I look forward to hearing from you.
Warm regards,
Laressa Desmond PhD
CPC CA LMFT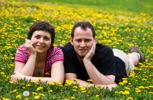 Exclusive discount for video sessions